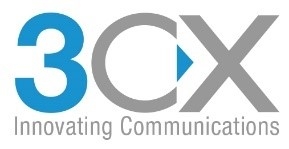 3CX Partners with G2IT for Perth, Fremantle & Esperance region
3CX is an open standards communications solution that offers complete Unified Communications platform. Suitable for any business or industry, 3CX can accommodate every need; from mobility and status to advanced contact centre features and more, at a fraction of the cost.
G2IT technicians are 3CX certified and make installation, management and maintenance of your 3CX communications system effortless. Whether on-premise server or in the cloud, 3CX has got you covered. 3CX has partnered with world leading phone manufacturers to create a seamless phone provisioning process and firmware patching to create a complete software lifecycle process. 3CX certified manufacturing partners include: Yalink, Fanvil, Grandstream, Htek, Snom and Intelbras. 3CX also provides "Legacy support with Limited Future Set" for Polycom, Avaya and Cisco.
Why should I use 3CX for my business in Perth, Fremantle or Esperance?
Installation & configuration is straightforward with:
plug & play interoperability of IP phones and gateways
security features including automatic updates and global IP blacklist
easy integration with leading SIP Trunk providers
Deploy on-premise or in the Cloud:
Google, Microsoft Azure, OVH, Amazon Web Services, Amazon Lightsail and many more
on an existing Windows or Linux machine
MiniPC Appliance or Raspberry Pi!
Virtualize and segregate on Hyper-V, VMware or KVM

Security & Backup
When it comes to VoIP security, 3CX sets the standard. 3CX's inbuilt security has been exclusively developed to protect your PBX (Phone System) system from attacks.
Increased secure web server configuration
Automatic detection & blacklisting of SIP Attack tools
Global IP Blacklist automatically updated for participating PBXs
Traffic to 3CX apps is encrypted via the 3CX Tunnel
Voice traffic is encrypted via SRTP
Automatic generation and management of SSL certs
Revolutionary VoIP Security with A+ rating from SSL lab
Automatic Failover for instant backup
Encryption between browser and the website ensured via HTTPS
Limit access to 3CX management console based on IP
Reduce Telco Costs
By using 3CX, your ongoing telco cost savings will be reduced significantly and so will the cost of buying, expanding and maintaining your PBX (Phone System).
Decrease your phone bill significantly
Licensing based on number of simultaneous calls
Pay per PBX (Phone System)
Free interoffice calls and branch calls
Use prominent SIP trunks to reduce outbound call charges
Reduce travel expenses with integrated web conferencing
Use International DIDs & IP Telephony so customers can call in at competitive rates
Features, features, features
3CX apps on Android / iOS Devices
Use with Windows & Mac Softphones
User-friendly WebRTC Softphone
Click to Call Extension for Chrome and Firefox
3CX Live Chat & Talk directly from your website
Integrated Video Conferencing
Advanced Call Center features
What do I get with G2IT as your 3CX Partner in Fremantle & Esperance?
Reduced support cost
Increased manageability of your systems
One-stop-shop for IT support
Perth based
Australian owned
Get in touch with us on 1300 325 487 or connect on Facebook and LinkedIn.